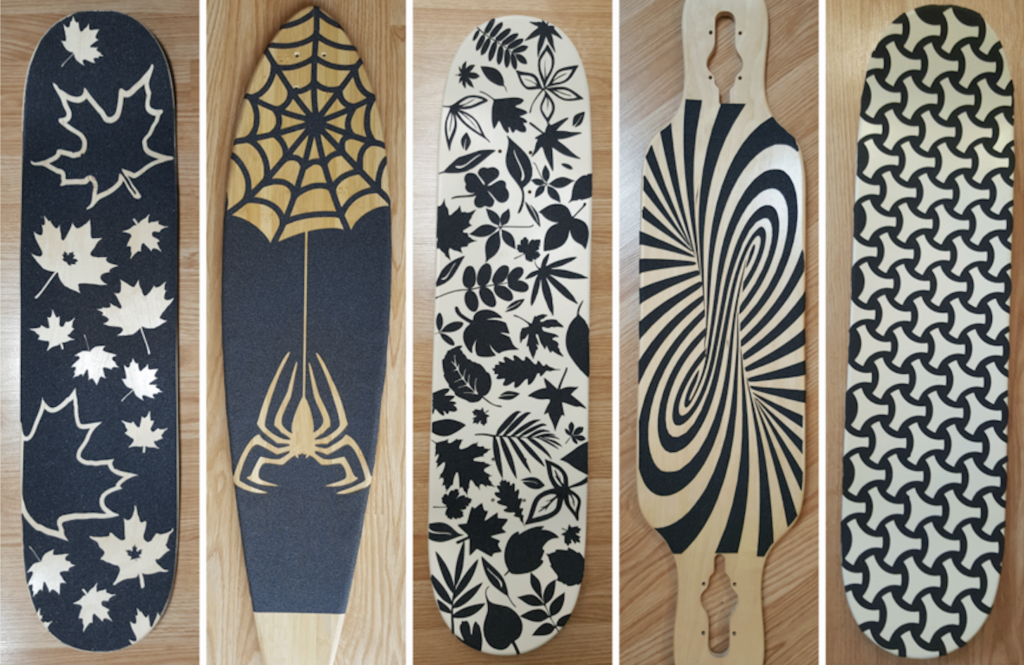 esk8.news is proud to present our very first competition, and it is grippe based! Here are the basics for entry:
Go to forum.esk8.news or scroll to the bottom of this post and click the link.
Post a picture of one of your grip tape designs on an esk8
Like other posts that you think are cool
That's it! Remember, it must be a design on an esk8 that you built. By April 18, whoever has the most likes (by real accounts) on their post wins.
Prize for the winner is a variety of Riptide Bushings. Good luck to all!
From the 18 going on 40-year-old that you've only ever known as "Anorak" come comprehensive reviews and updates on the most coveted esk8 tech available to the industry. With an upbringing in DIY and experience as a Leader/Moderator on the DIY forum, the only thing that we're wondering is how on earth a college student affords this in the first place.
Latest posts by Ben Schwartz (see all)