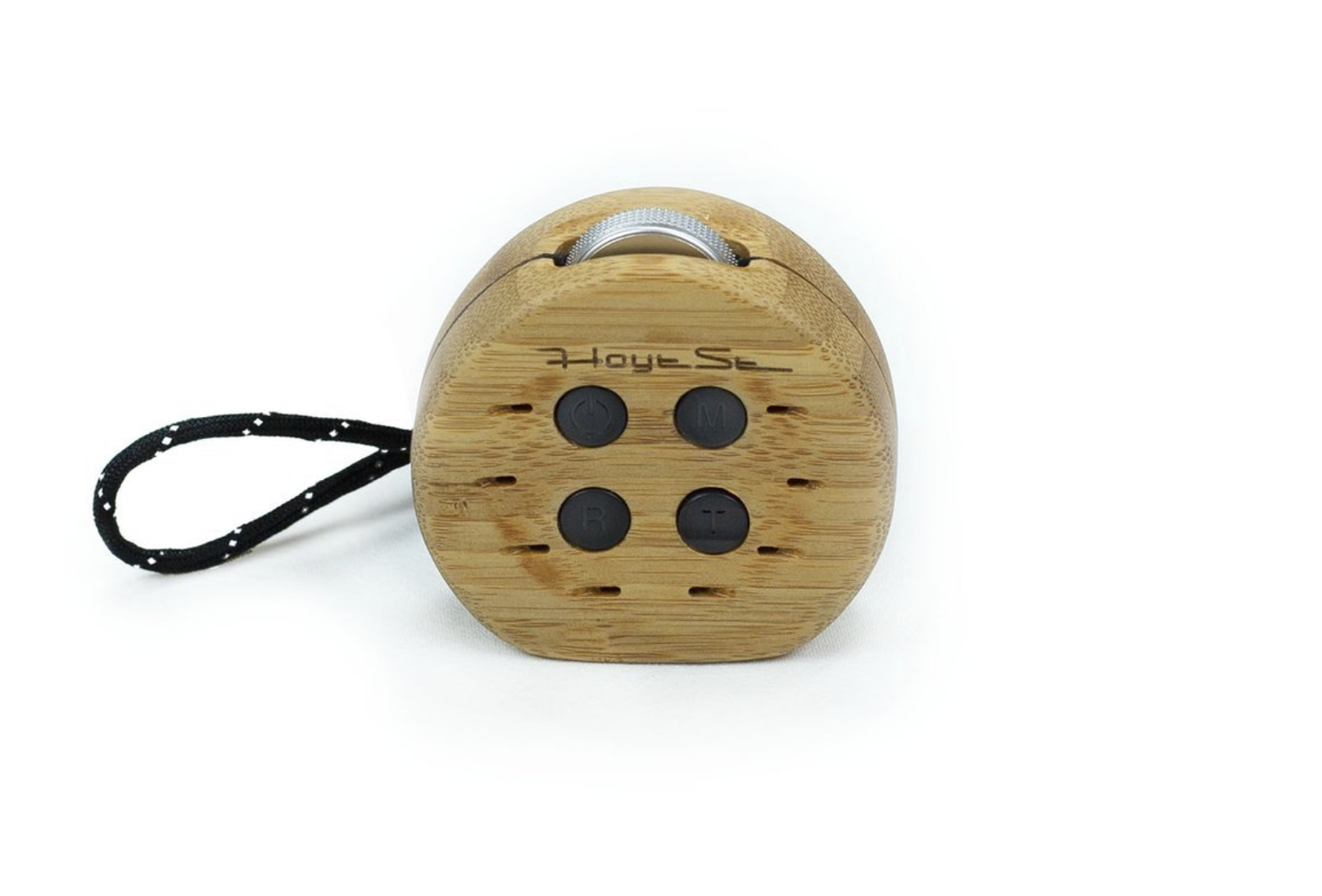 Hoyt St. Electric Skate, a new company based out of Portland, Oregon, recently started spitting quality products out of nowhere. From their lineup of completes (SKINN, DV8, and STARS, each $1,999.00) to their unique quick-swap battery system (3 to a set for $299, which is quite reasonable), everything has been over-engineered to the maximum. Most of the parts that they offer have cheaper alternatives that are reliable and readily available, however one in particular has been turning heads in the DIY world: the "Hoyt Puck Remote".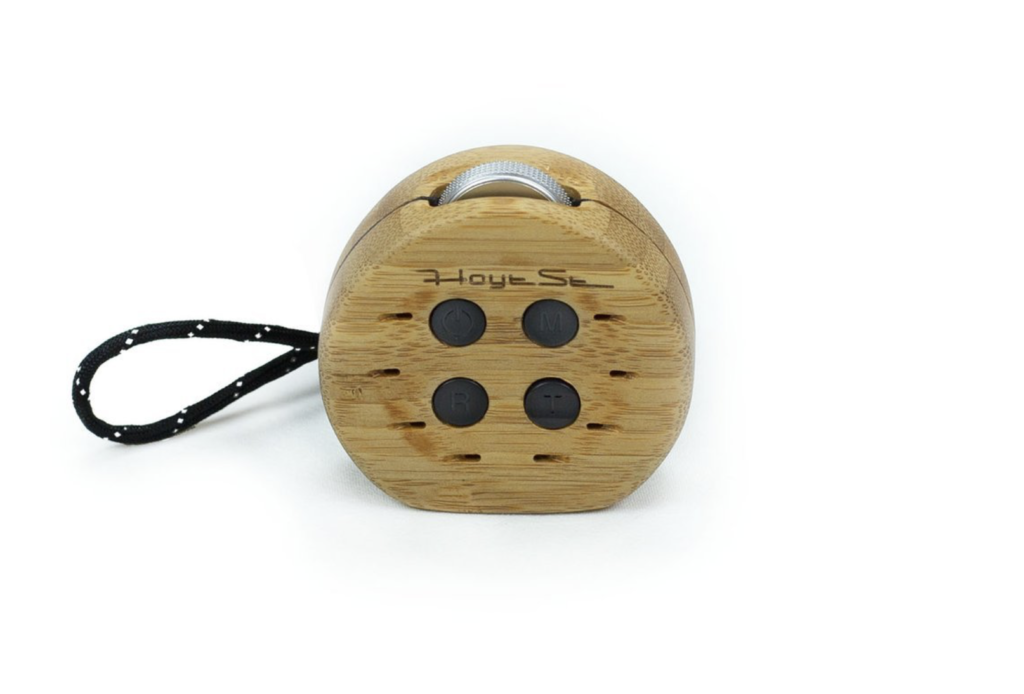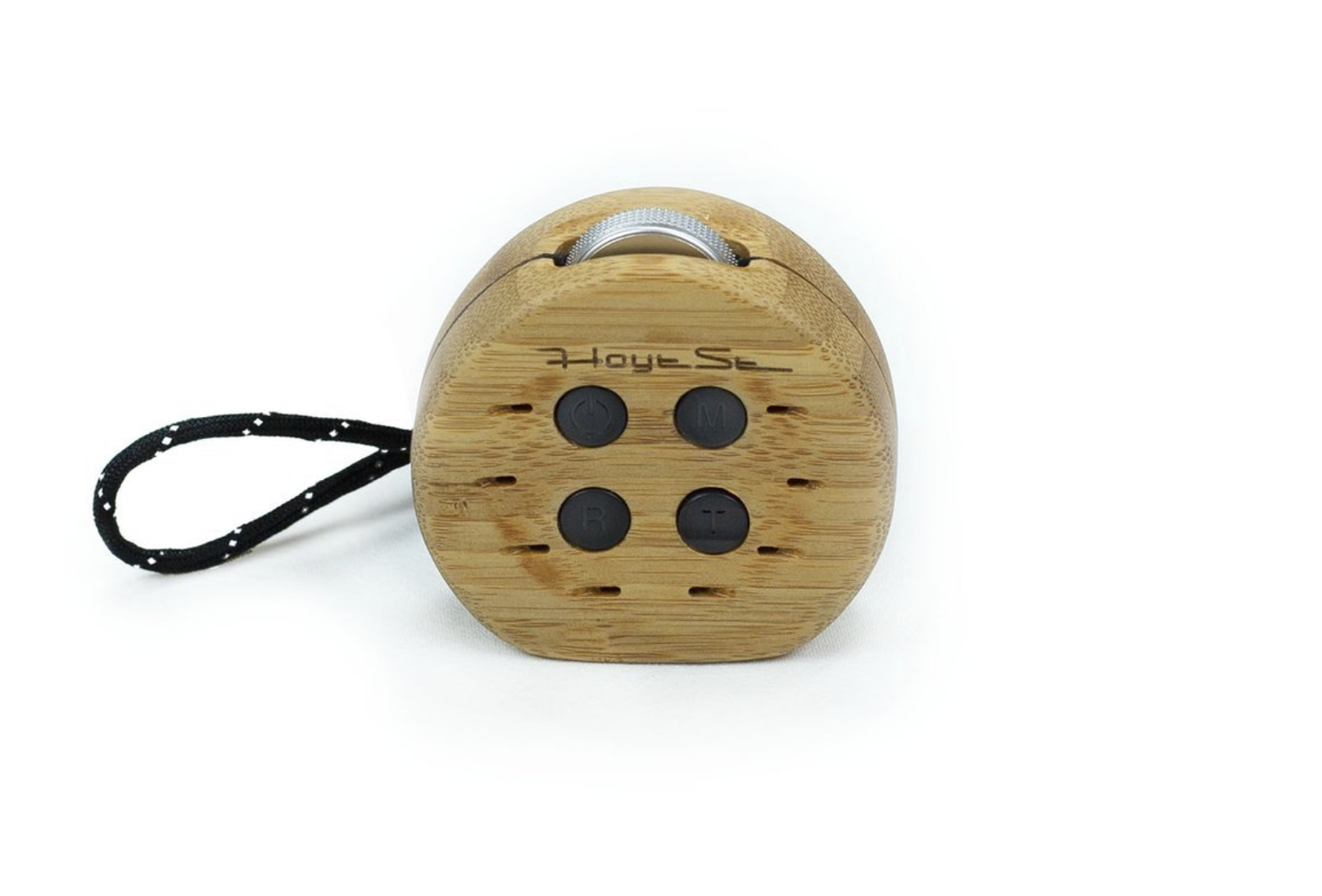 The Puck Remote

This initially awkward looking piece of technology packs more than the average remote, with a robust CNC'd bamboo shell, textured thumb-roller, and intuitive interface.
It's not everyday that you see a controller like this, so when representatives from Hoyt St. came down to San Francisco to show off their work, I had some friends chime in and report back. The verdict? Boards: great. Motors: great. Batteries: powerful. Remote? Get it now.
And I did. The builders forum had a group buy, and I hopped in (got my tag engraved as well – nice touch!). My order was placed on October 12, and the remote arrived on November 4. Not bad considering they had a lot of other orders ahead of mine. Communication was swift, and the group got word and pictures as remotes were completed and shipped.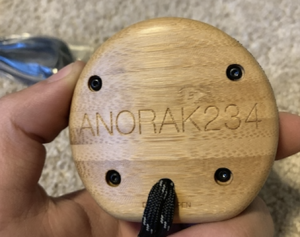 So, what next? Testing. As soon as everything arrived at my doorstep I received an email with a setup video and an explanation that this was my assistance while Hoyt St. was still setting up their help page. Again, stellar communication. Five minute setup with the video was all it took, and the riding was ready to commence.
Feel of the Ride
The precision and feel of the textured thumb roller is pristine. It's super easy to get a grip on the remote despite the circular shape. I've found that it takes a lot longer for your hands to cramp up on extended rides holding this remote than my trigger controller. It's simply a better fit for the hand.
It is worth noting, however, a select group of riders with larger hands have said that the puck can take some adjustment, and recommend shorter rides when first using the remote.
Throttle Curve
From what I could tell, the acceleration and braking take up equal amounts of space in the range of the roller. This is neutral in my case, although I can see some customers preferring more acceleration space. If you don't have your ESC/VESC/FocBox tuned up well, it will show no mercy. I first tried this out on a dual drive mountainboard with Trampa Gummies, 11:72 gearing, and a 10s battery pack with no modifications to the throttle or braking curve. Suffice to say, it had me on the ground pretty quickly, smashing the remote to the curb on my first day of owning it. That brings us to the next topic:
Durability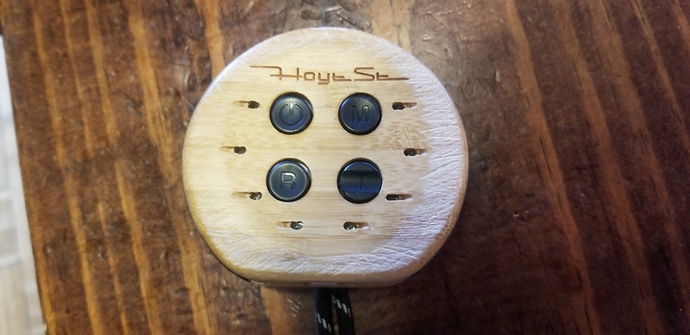 If you are buying a nearly $200 remote, the expectation is that it is either a piece of art or that it will hold up to skatans fiery wrath like no other. In both cases, the Hoyt Puck remote does not disappoint. My smash to the curb barely made a dent on the front side of the bamboo shell, and nothing broke internally. I was able to get straight up and keep riding. Other riders across the United States have seen similar results, as you can see above. It's called a "Puck", and so far it appears to be able to perform as such when needed. That being said, I do not recommend using this as a downhill puck, for bamboo performs very differently against asphalt than hard plastic or rubber.
Conclusions
Having paid for this remote out of my own pocket, I have no reservations about admitting to how expensive this is. But you get what you pay for, and it is a super unique piece of technology that has outperformed all of it's competition so far. Do I recommend it? Maybe. If you're on a budget, there are more vital things to spend your money on. But if you want the best of the best or you plan to be racing away, this is the next step in ensuring that your board is the most pristine and capable in the Saturday riding group.
Rating
Quality: 10/10
Price: 8/10
Feel: 8/10
Aesthetic: 8/10
Reliability: 10/10
Durability: 10/10

Total: 54/60 – very solid.

Latest posts by Ben Schwartz
(see all)